Here's a fun way to practice your Two-Octave "G" Majore Scale and Arpeggios from Suzuki Book One! More Scales in Space - check links above!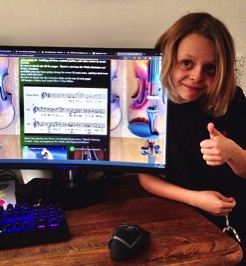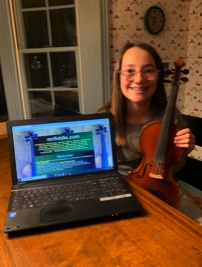 I've just finished work on a new album of songs called, "Violin and Mandolin." It's
availableb on all the popular Music sites! Check it out here! Spotify Amazon Apple Music
There are many more download sites! Search "Don Hicks" and "mrfiddle" on your favorite!
Two of the songs on this album also have sheet music available! Marley's Song Micah's Song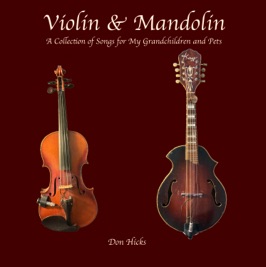 Here's a fun way to practice first position notes!
Click here for a Youtube playlist of my play-along improvisations. Use headphones or a good sound system. Use a mute at first. (You'll feel more confident with a mute, and play stronger!) Find notes you like, repeat them, mix them up, find new notes. Have fun!!!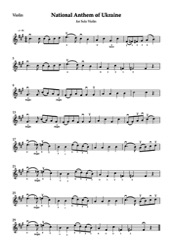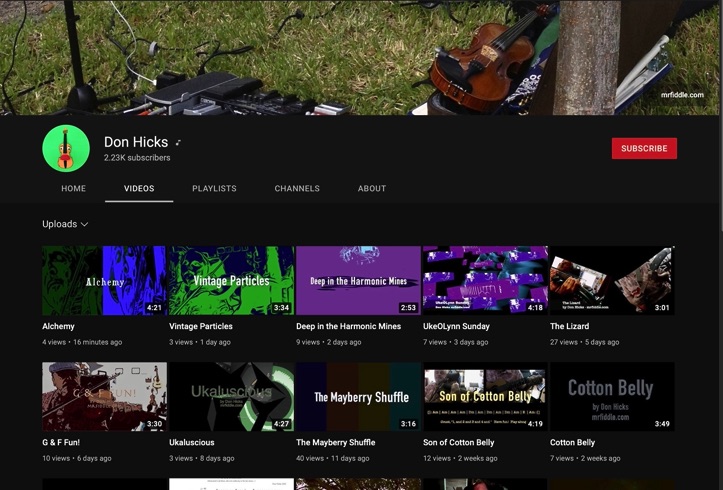 Click on the link below to play along with my vast collection
of play along videos on Youtube!