Here's a fun way to practice your Two-Octave "G" Majore Scale and Arpeggios from Suzuki Book One! More Scales in Space - check links above!
-Over 75 titles available for solo violin, duet, string quartet and string orchestra on the Sheet Music page.
-On-line violin lessons. -CDs and downloads of original music at iTunes, Amazon, and more!
Be sure to check out all the pages. There's a lot here for Violin Students and String Teachers. My mrfiddle.com has been going strong for overe 20 years now, and has had more than 5,000,000 hits! Be sure to check out the extensive links at the top of each page!
All images, videos and sound files © Don Hicks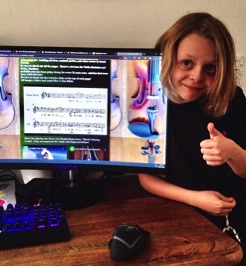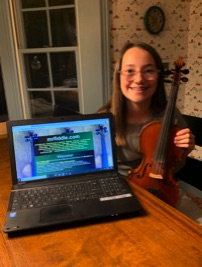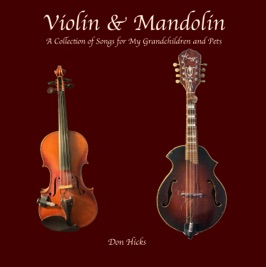 I've just finished work on a new album of songs for Violin and Mandolin. It's availableb on all the popular Music sites!
There are many more sites! Just Search "Don Hicks" or "mrfiddle".
Two of the songs on this album also have sheet music available!